Front end kits are now available.

Cycle One-off front ends will fit all year Yamaha V-max's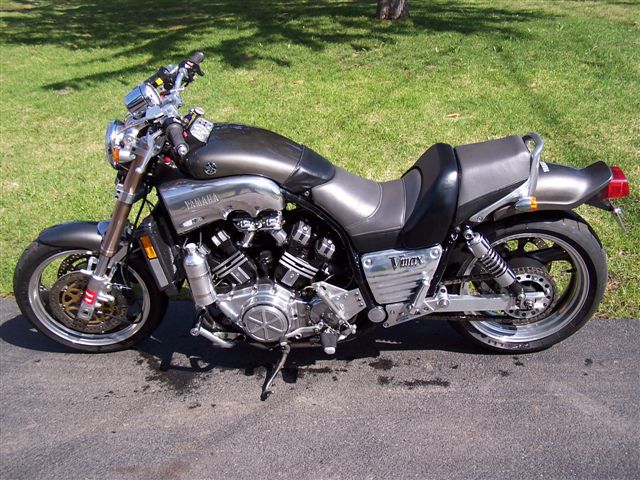 Cycle One-off Inc V-max Sport Bike Front ends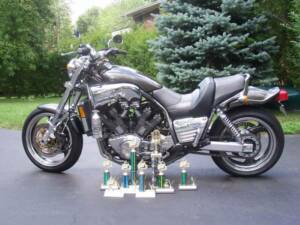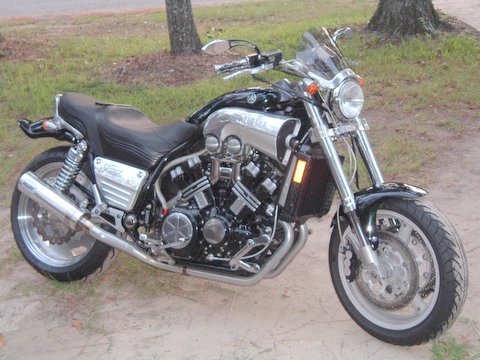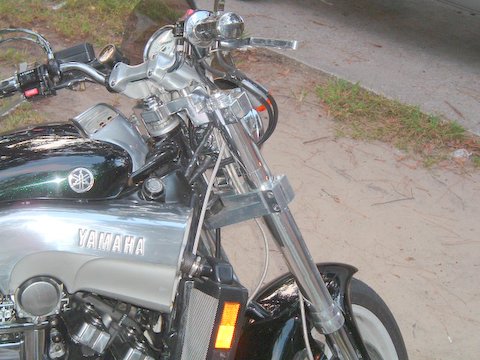 New updated Cycle One-off V-max USD  triple trees

IN STOCK

50-54mm

Billet trees allow you to put a USD front end on your V-max.

Features an 11/2" drop for clearance.

Top tree is 50mm and the bottom tree is 54mm

CNC machined. Stem is not included in price.

A Inverted front-end improves handling.

Email me for Forks you can use:

.

If you have forks for another type of bike please contact us before ordering

Please ask about our matching sport bike rear wheels. allow 1 week to get black triples done from coater.

Fits all 1985-2007

Fork Tube Extensions.

If you think you need more clearance then these might help. There custom made to order.

We only will do 1" or 2" extensions.

They simply slide over the fork tube and bolt into place.

They are machined to perfection with very high tolerances.

These have a 50mm ID that fits most forks like the GSXR 750

TL 1000s and the R1.

If you need something custom just contact us.

Black extensions 2" $180.00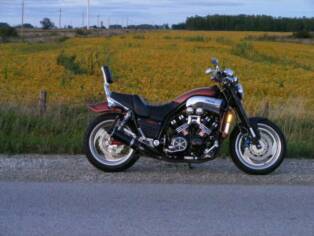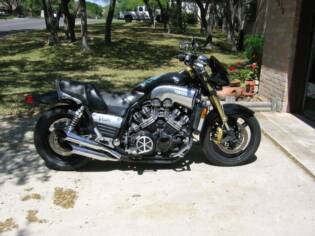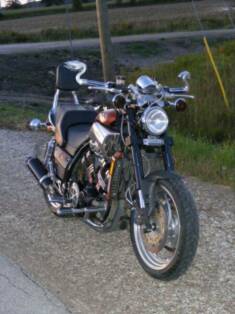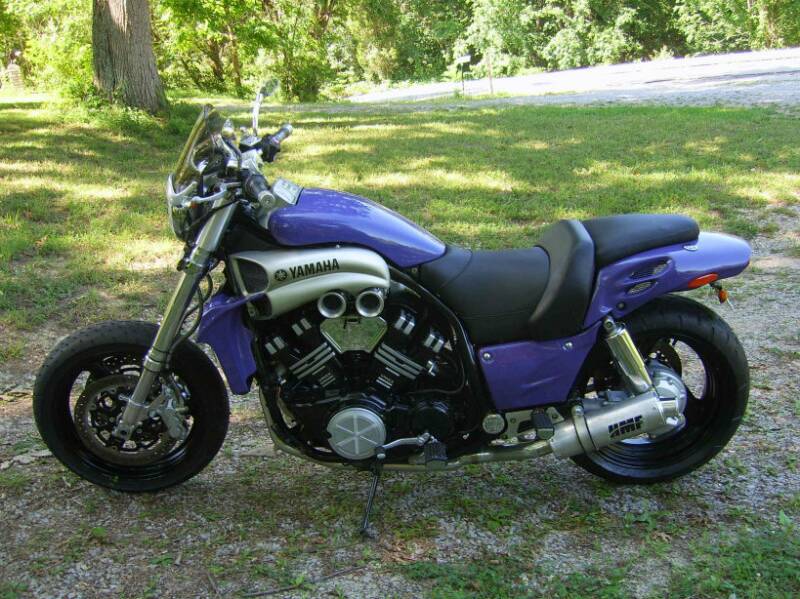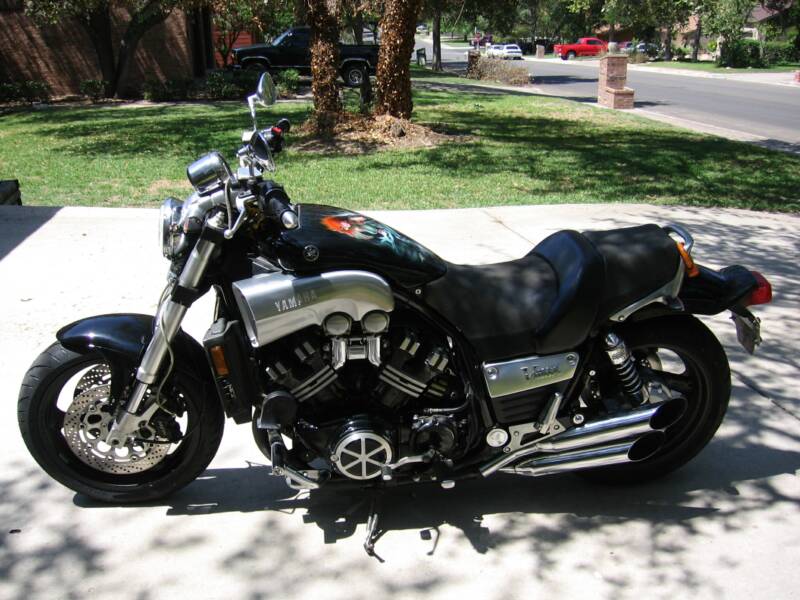 Send us you pictures of you COO front-end on your V-max.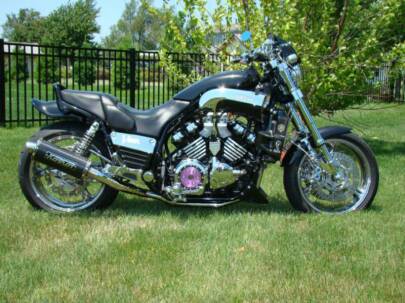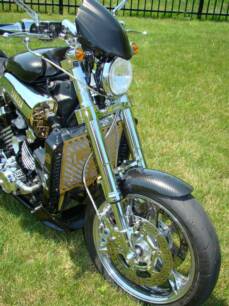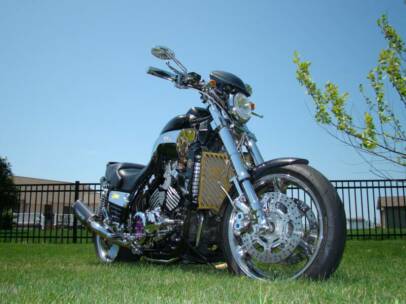 This Mint 2000 V-max belongs to Rick Rash. His Chrome R1 front-end shown here is sporting a set of COO triple tress, COO front fender brackets. It also has the COO Axle/speedometer drive conversion kit. You will notice Ricks bike has a set of COO 2" fork tube extensions for added clearance.

Jim Rodgers 1997 V-max with a set of COO triple trees and axle/speedometer set up. Jim went with this kit to keep his expensive RC Components front wheel and wanted to enjoy the benefits of having a USD front-end on his V-max.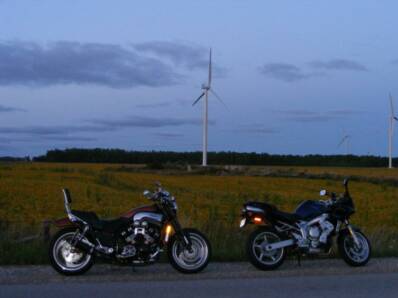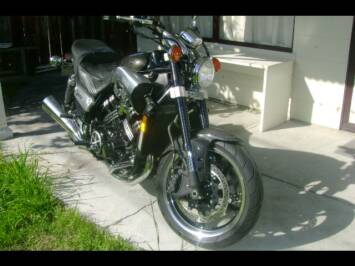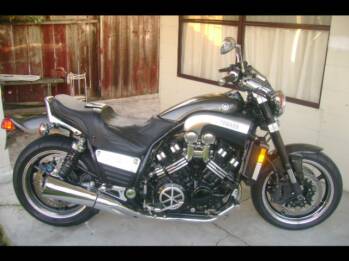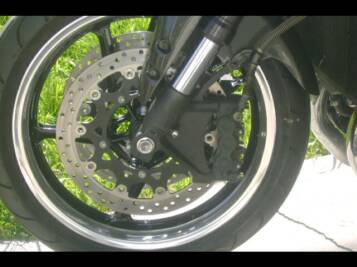 Huis 2002 V-max with a set of 07/08 R1 forks and our COO triple trees. With this set-up you are going to have to use a digital speedometer. Just look at the front calipers on this front-end.

New COO OEM Front-end kits.

Now you can run a stock V-max 18" front wheel with a USD fork set-up.

  This is a great way to get a USD on your bike for a decent price!

This front-end kit allows you to keep your front wheel and speedo drive unit and your stock front fender

Basic kits include:Triple Trees,stem, black  Forks rebuilt with correct springs and oil.

Brackets to mount your  stock OEM front fenders.

COO axle set-up to run your wheel, speedo drive unit and calipers as long as you have a later V-max

Now you can buy all the parts for the kit without buying the forks. Check out the options in the drop menu.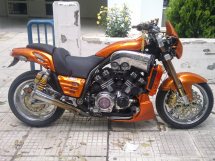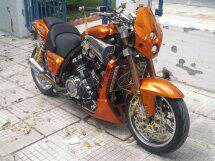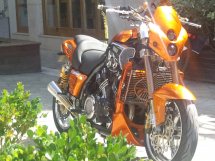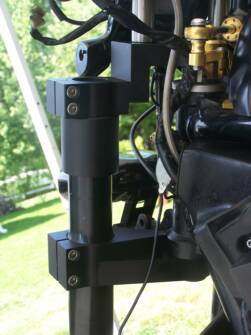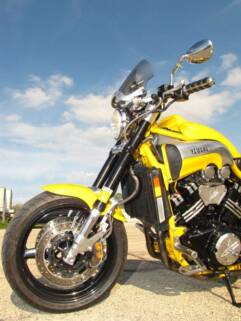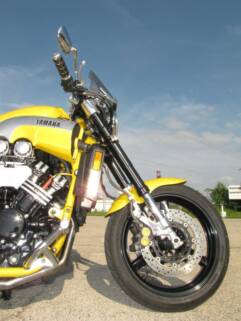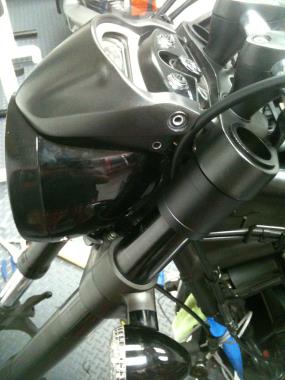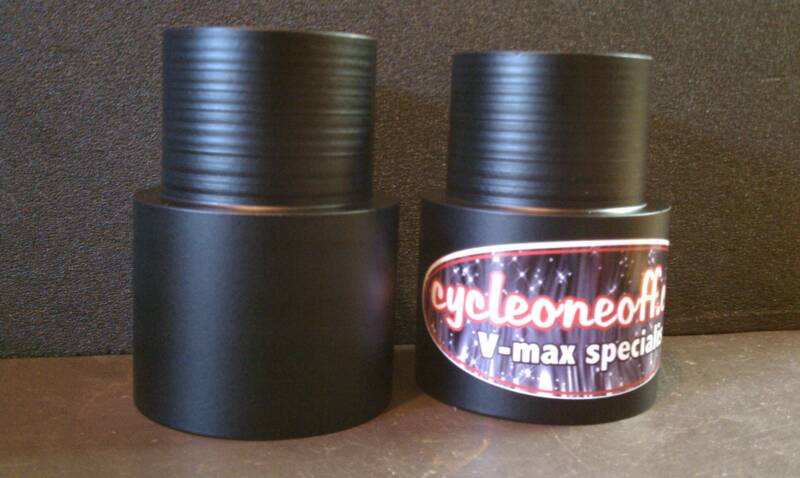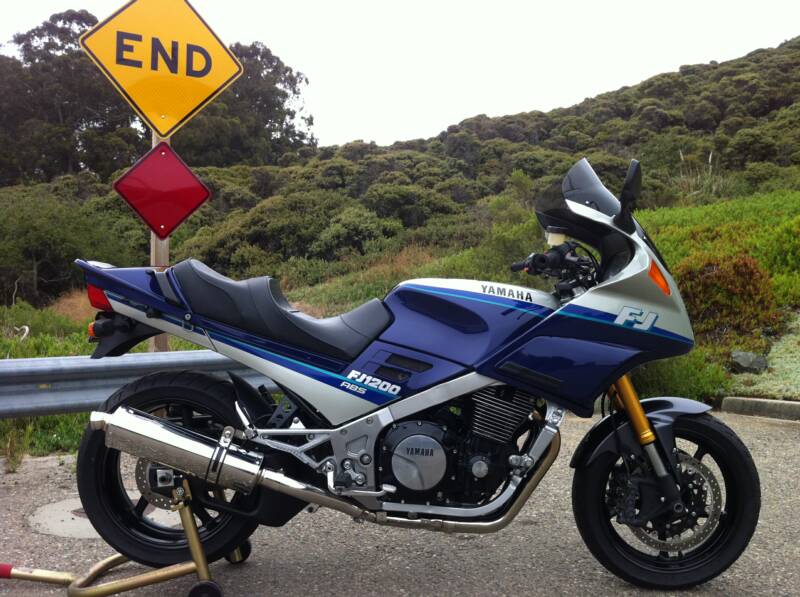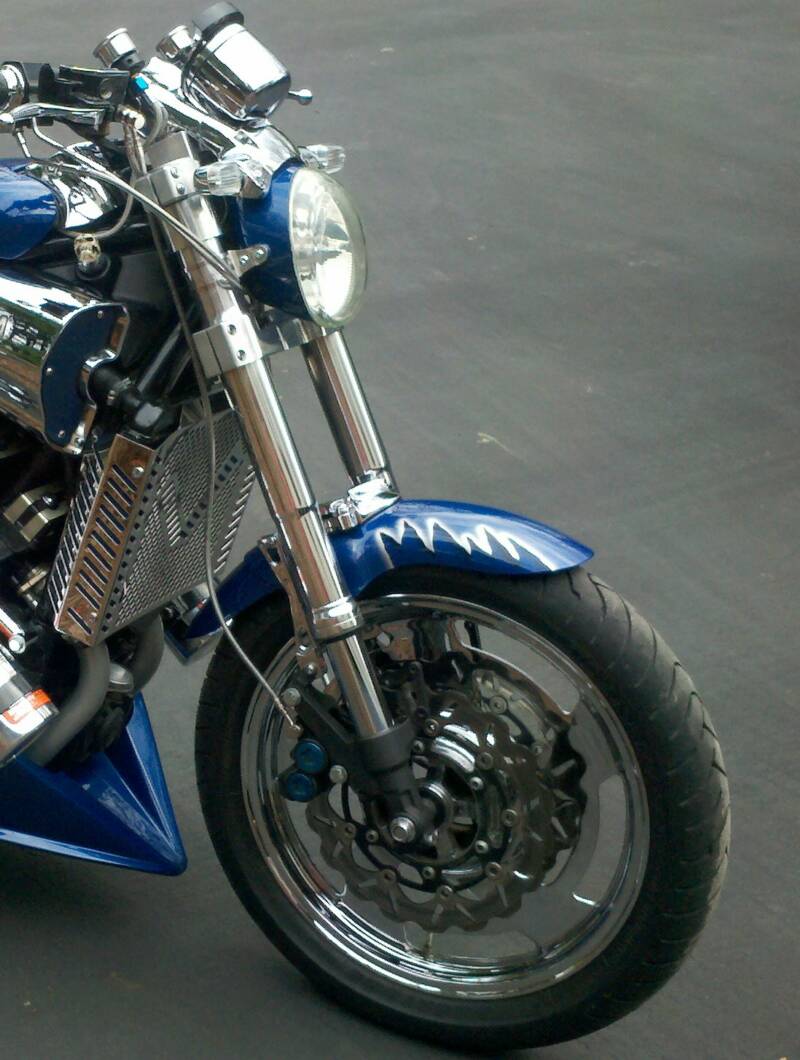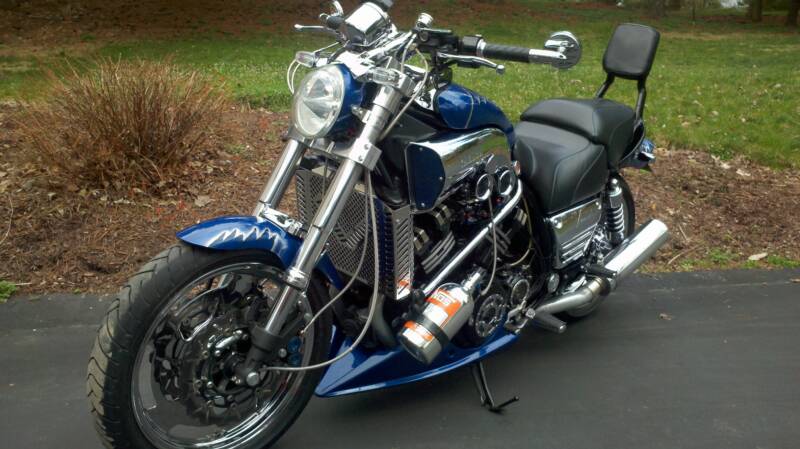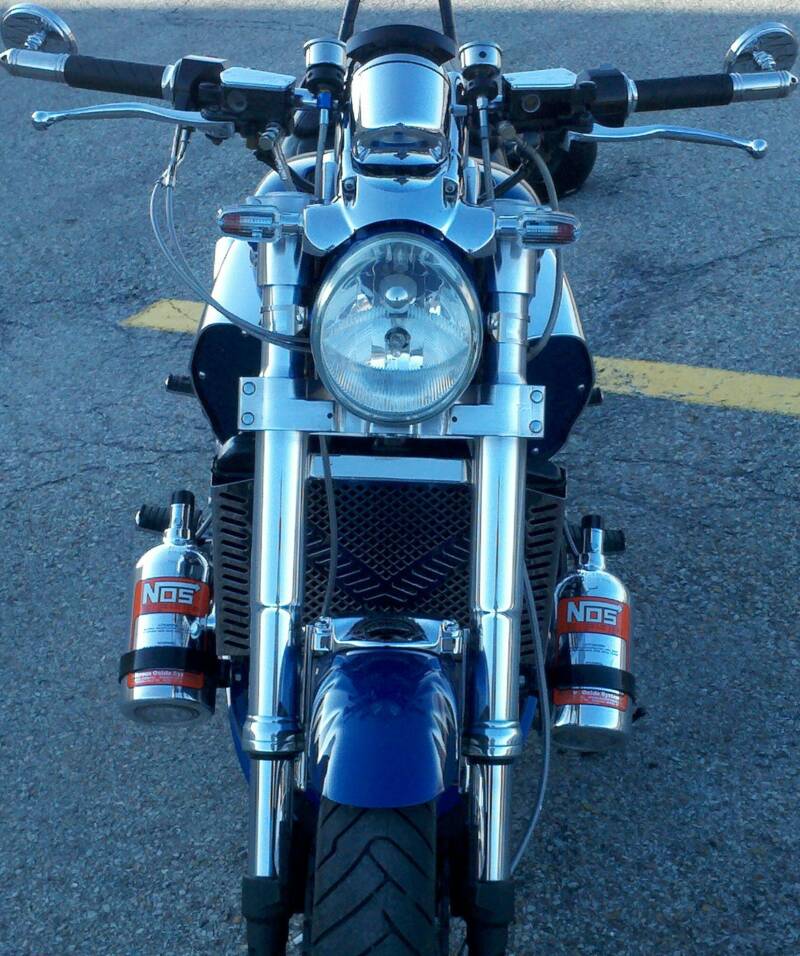 Fork tube extension caps with no print.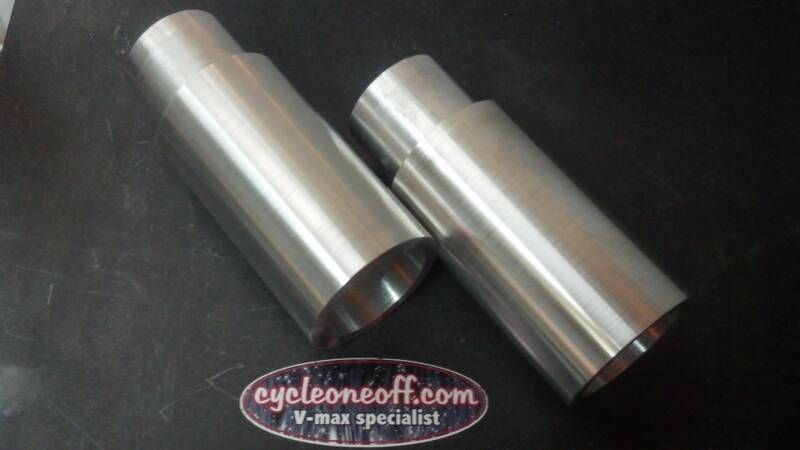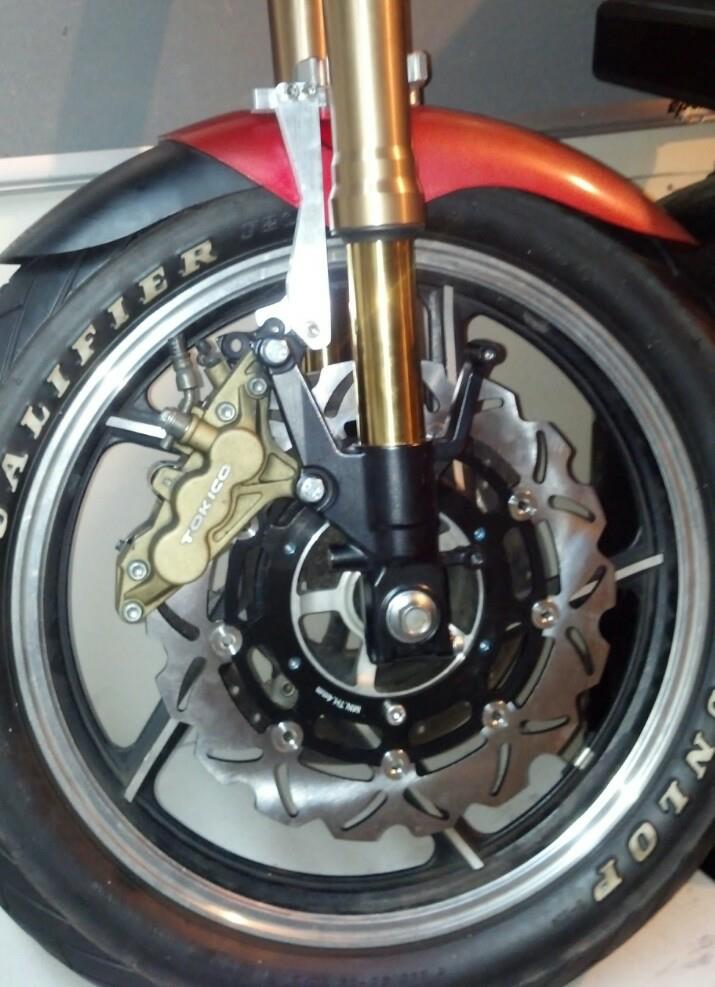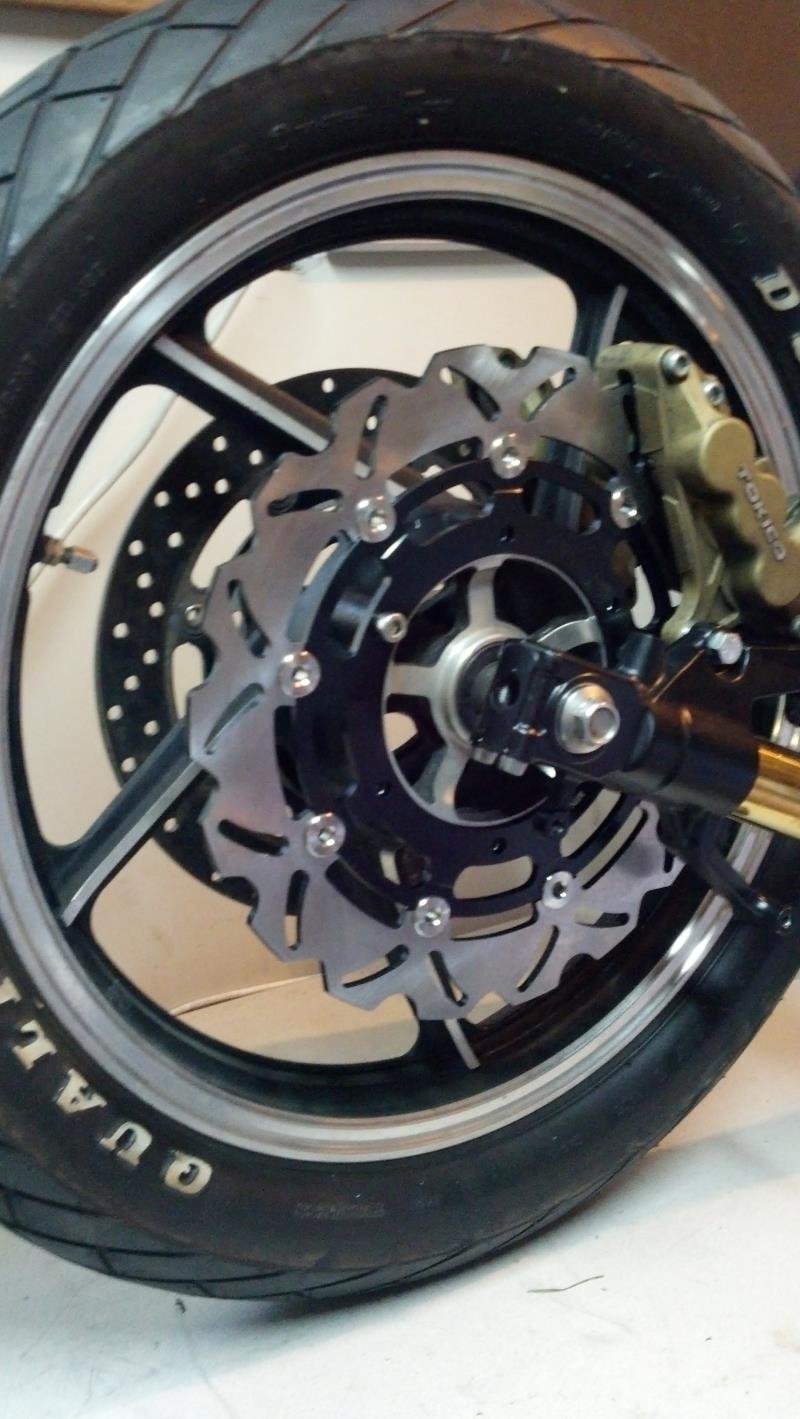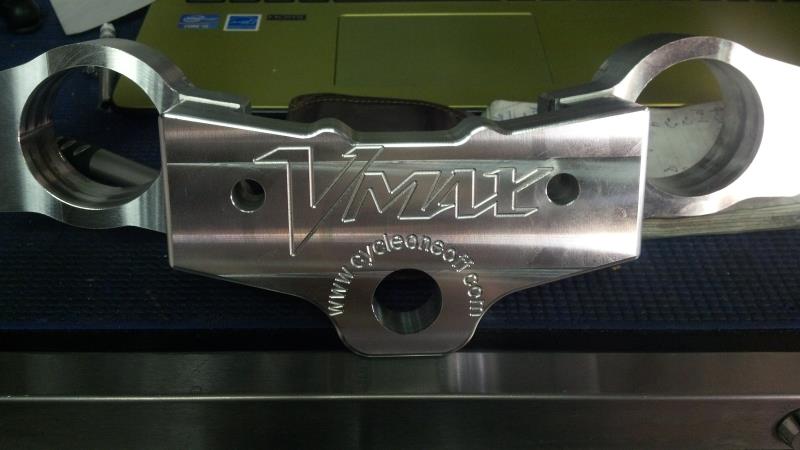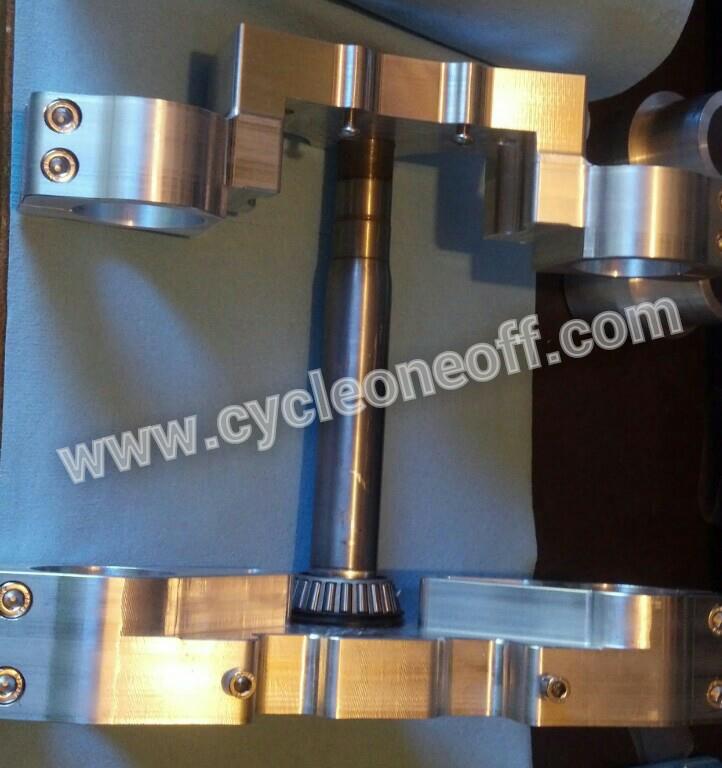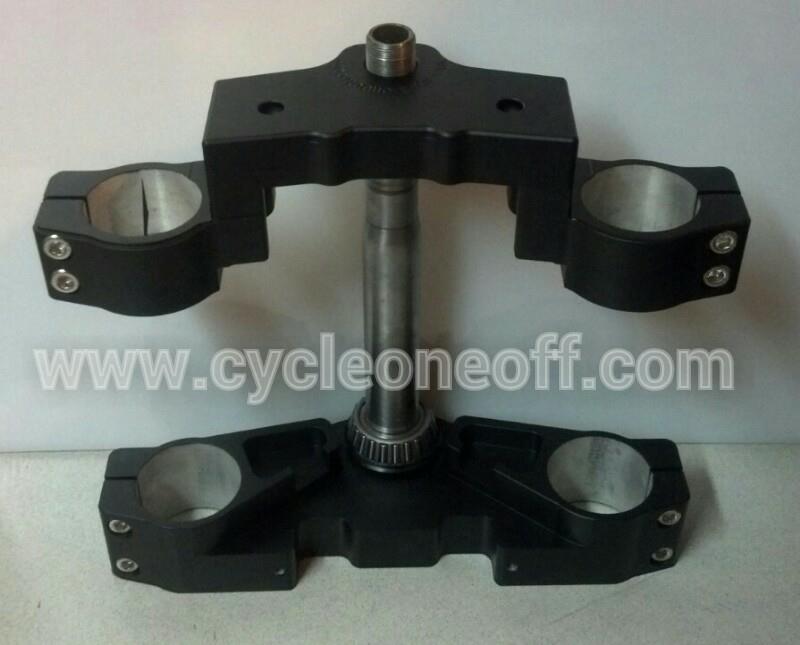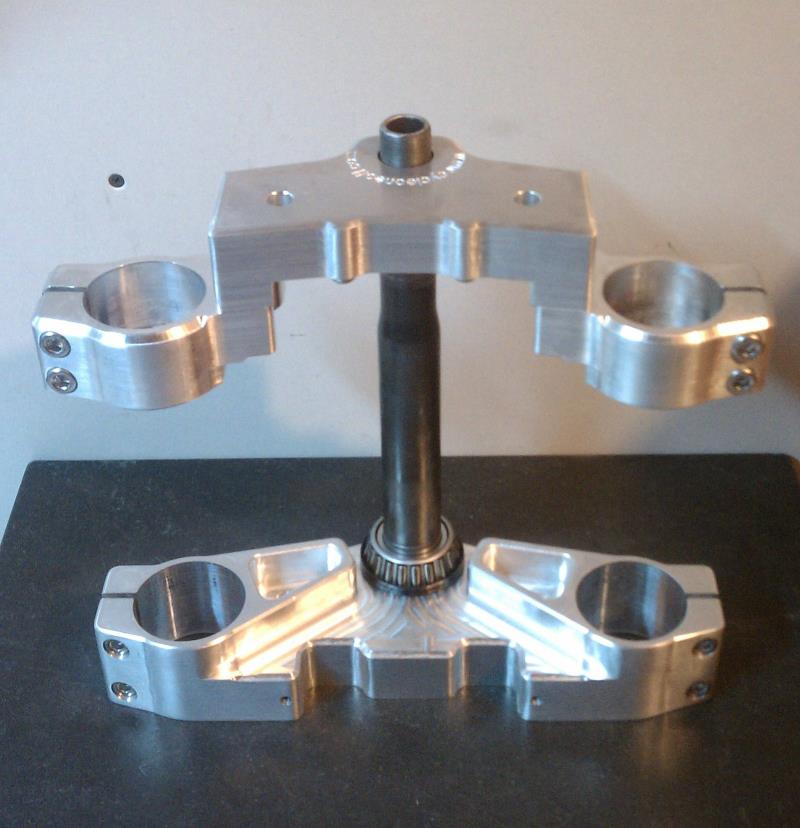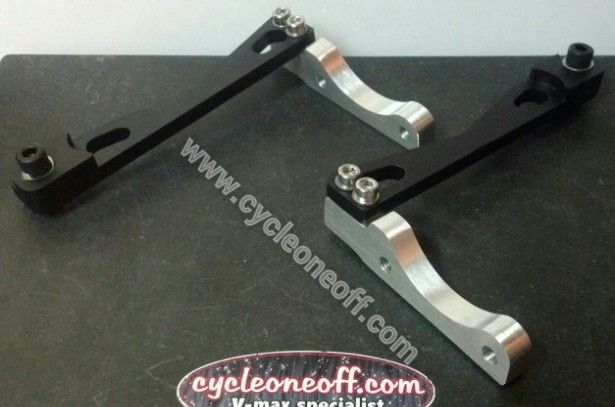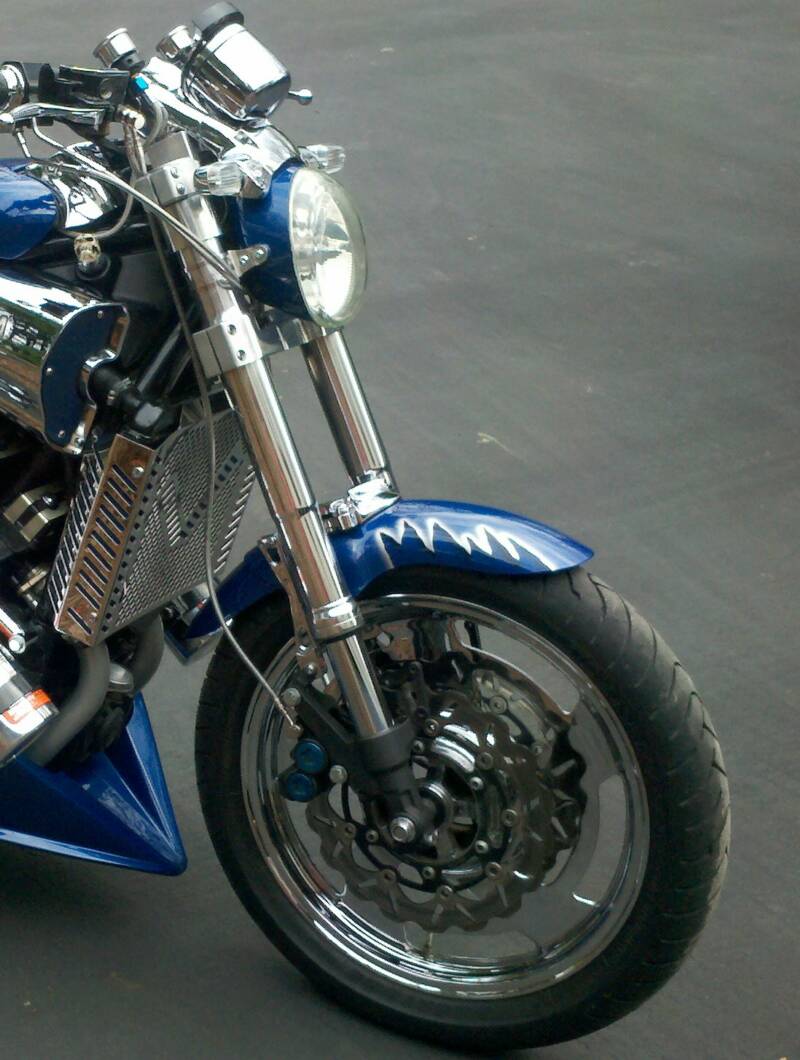 Front fender bracket so you can use you OEM V-max front fender.

If you have a custom front fender and want to use it on a USD front end now you can. There are for 2002-2003 R1 forks only.

I will not make for any other forks.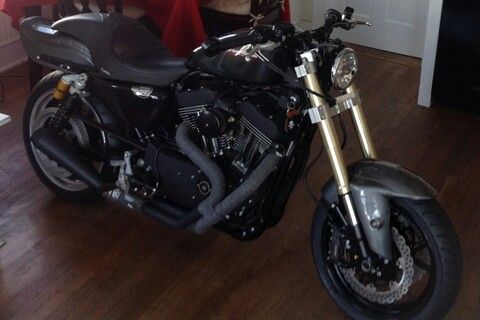 Here is something different.

A great job on this sportster with our triple trees mounted on it.

As you can see you can mount these triples to about any bike out there.

The black kit will have the triples, extensions,forks and fender brackets done in black.

Black triple trees $420.00

If you want engraved caps email me.